Music Host Keith Spera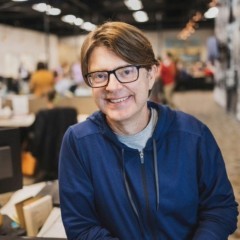 New Orleans native Keith Spera has spent 30 years telling the stories of his hometown, especially its musical community. He's won numerous national feature-writing awards and was a member of The Times-Picayune newspaper's Pulitzer Prize-winning Hurricane Katrina coverage team.
His acclaimed book "Groove Interrupted: Loss, Renewal and the Music of New Orleans" (2011, St. Martin's Press) is an intimate portrait of some of the city's most prominent musicians as they recover from adversity. In addition to his work at The Times-Picayune and its affiliated website, NOLA.com, he is the host/producer of "Let's Talk with Keith Spera," a weekly talk show on New Orleans public TV station WLAE.