The Newbees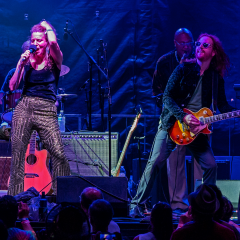 From the imagination of a husband and wife musical duo, blossomed a many-limbed, musical family tree.
Since 2004, The Newbees have been delivering compelling original compositions and exuberant live performances of exceptional musicianship, rich harmony, lush orchestrations, rootsy improvisation, high energy and fearless positivity.
In addition to being prolific original content creators, The Newbees are known for their diverse and numerous tribute concerts, thoughtfully produced to honor and celebrate the heritage, influence and energy of vintage rock-n-roll, soul and psychedelia.
Depending the show, The Newbees will teleport their audience to Scotch of St. James in 1966, The Fillmore in '69, The Troubadour in '77 or Tipitina's last night.