Welcome Aboard Big Blues Bender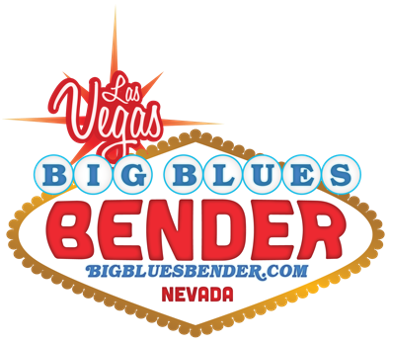 StarVista Live is pleased to announce that The Big Blues Bender community will be going to sea on the Big Easy Cruise 2023, working with us on programming some very special performances and events on-board as well as the marketing and promotion of this inaugural and future Big Easy Cruises.
Born in 2014, The Big Blues Bender has become the premiere blues music festival in the United States. Hosting a full-scale music festival within the footprint of a Las Vegas Resort & Casino provides Bender guests with the perfect blend of round the clock entertainment and those creature comforts that Las Vegas is known for. Year over year the Big Blues Bender continues to innovate and improve both in guest experience and quality of entertainment.
AJ Gross, Founder & CEO of the Big Blues Bender welcomes the opportunity to collaborate with the Starvista team. "I am beyond excited to share our Bender style of music and family out on the high seas. This is a terrific opportunity to extend our time with our favorite people doing our favorite thing; getting immersed in music and friends."
Says Mike Jason, Executive Producer The Big Easy Cruise, "We can think of no better way to welcome the Bender fans than to announce that we've added some of their favorite artists part of our 2023 lineup, including Jimmy Hall, Mike Zito, Johnny Sansone, Jimmy Carpenter and the Bender Brass Band. We look forward to bringing these artists and fans together to celebrate the music and vibes that only America's most unique city, New Orleans, offers."
Jimmy Hall has been a long-time favorite of both Big Blues Bender and StarVista Live events having performed at the Bender as well as on various StarVista Live Cruises. Founding member of the band Wet Willie, Jimmy has also toured with a virtual who's who of rock bands including Aerosmith, Allman Brothers, Grand Funk and The Grateful Dead, and as a solo artist delivering his powerful brand of rock and blues.
Mike Zito has been a big part of the Bender since the beginning­­, starting with his band The Wheel, his quartet, his Big Blues Band, and now The Blood Brothers. No one works harder than Mike, and his hard work is evident in his constant evolution as a performer and artist. His upcoming collaboration with the Bender Brass Band looks to provide the perfect backing for his incendiary guitar and powerful vocals.
Johnny Sansone is a longtime mainstay in the deep music scene of New Orleans. A truly great singer, blues harp master, and outstanding accordion player, Johnny always brings the fire to his Louisiana-tinged blues, soul, rock and zydeco. With The Bender Brass Band, his sound is even bigger on songs like his Blues Music Award-winning The Lord is Waiting (and The Devil is Too).
Jimmy Carpenter is on a roll. For over 40 years Carpenter has plied his trade as Saxophonist, singer-songwriter, and arranger. Having won the 2021 and 2022 Blues Music Award for Best Instrumentalist/Horn, he is nominated again in '23, his 8th nomination overall. He is also a Grammy-Winning Composer, for a composition he contributed to the New Orleans Nightcrawlers' winning album, Atmosphere. After many years living and working in New Orleans, Jimmy now resides in Las Vegas, where he serves as Musical Director of The Big Blues Bender.
The original Bender Brass Band was the brainchild of Big Blues Bender founder AJ Gross and musical director/saxophonist Jimmy Carpenter. The idea was to provide a horn section for Bender artists that wanted to add some depth to their sets. It started with 2 horns, then 3, then a full band of all-star musicians. Since its inception the Bender Brass Band has backed up artists like Delbert McClinton, Jimmy Hall, Bettye LaVette, and many more. The hardest-working band at the Bender, the BBB has become a cornerstone of the festival, and is now taking it on the road, headlining festivals worldwide.