Onboard Activities
What Is Included in My Big Easy Cruise Package?
Celebrate the New Orleans Sound at Sea on The Big Easy Cruise! You'll enjoy non-stop music and entertainment for a week of musical gumbo including over 50 LIVE performances, and over 20 interactive events with the stars, plus, the very best dining and service all included in the cost of your stateroom. Your reservation includes: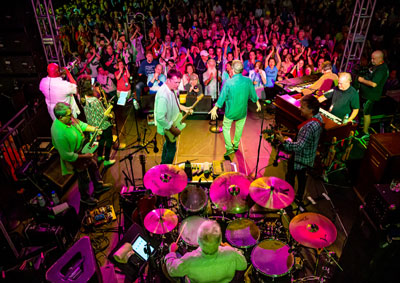 All Musical Performances
With over 50 performances in 5+ venues around the ship, you will have a wide variety of entertainment to choose from this week! Whether it be swaying along at the mainstage, dancing by the pool, or toe tapping in the Crow's Nest, you'll get all the music you love in an intimate setting, with the comfort of your cabin just an elevator ride away!
---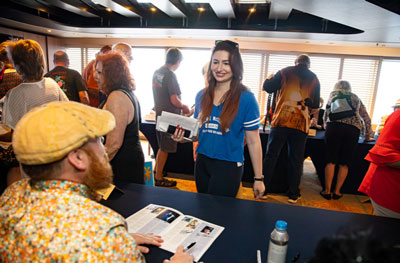 Special Events
Join us for artist-led events, activities, Q&As, gameshows, cooking demonstrations, trivia, songwriter sessions, *wine tasting and more to enjoy with your fellow Big Easy Cruisers!
*fee based events. Reservations required.
---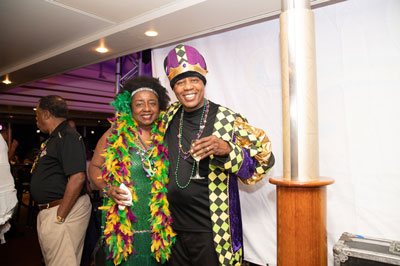 Join Us for EVEN More!
In addition to all the above— you can also enjoy dozens of New Orleans festival inspired activities with your fellow cruisers including:
Themed pool parties
Costume nights
And More!
---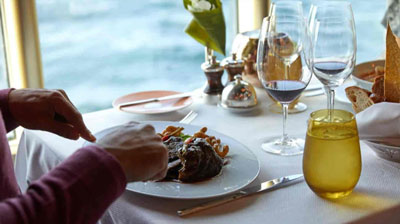 All Meals
All Meals served on the ship (except for meals at the specialty restaurants) are included in your reservation, including 24-hour room service*. All breakfasts and dinners and some lunches are served in both formal and casual restaurants. Lunch is always available in the casual dining restaurant as well as at the poolside restaurant and often available in some of the specialty restaurants. Dinner is available in most of the specialty restaurants each night. There is a charge for dining in the specialty restaurants.
*Late night fees may apply.
---
What is not included in the cruise reservation?
Though all of the above is included with the booking of your cabin, there may be additional on-ship costs and expenses. All of these expenses are elective, and none are required payments.
Specialty Dining Restaurants - Reservations recommended at the specialty dining restaurants: The Pinnacle Grill, Tamarind and Canaletto.
Bottled Beverages - The ship provides coffee, water, tea, fruit juice, lemonade and other drinks as part of the included offerings. Bottled beverages, such as soda, various water drinks and energy drinks are available on the ship for purchase only, as are all alcoholic beverages including beer, wine, mixed drinks, etc. Special packages for the purchase of non-alcoholic beverages are always available and we are working on a similar plan for alcoholic beverages.
Onboard Purchases - Items purchased in the gift shops will be charged to your onboard account as well.
Onboard Services - Excursions, spa services, internet services and other similar services are also subject to additional costs and charges.