Mike Shares What's in Store this November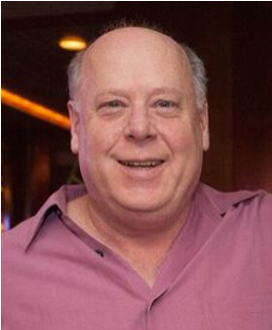 Festival season has officially sprung! We hope you're having a great start to the season, hearing lots of great live music with friends and family. We especially want to thank those of you who attended our Big Easy Cruise Brunch in New Orleans a few weeks ago – it was wonderful meeting so many of you and spending some time with Cha Wa and Chef Kevin Belton!
Here are a few highlights from our Big Easy Cruise brunch and NOLA visit!
As we plan for November and our FIRST Big Easy Cruise, we want you to prepare for a music and cultural festival at sea filled with lots of lagniappe. Come November 4th, store your mud boots and ponchos away until next spring. No need for umbrellas, misting fans or folding chairs. Enjoy plenty of nice comfortable seating and performances by your festival favorites in smaller, more intimate venues. We can't wait for you to experience all we have to offer on the Big Easy Cruise!!
If you or your friends have never sailed a StarVista LIVE Music Charter Cruise, you're in for a treat – and there are some things you should know!
All SVL cruises are full charter Cruises, and the ship is 100% Big Easy, all week long. We have 5 performance venues on the ship, the smallest being an intimate 80 seat venue and the largest being the Main Theater. Imagine seeing all these incredible performers in venues the size of an intimate Jazz Club or your local historic 1,000 seat theater. Plus, all these venues are a few steps away from the comfort of your cabin.
Most of the artists perform 3 times and show times are staggered, giving you multiple opportunities to see the majority of artists and get as much music in as possible.
As you know, we'll be sailing from Ft. Lauderdale straight to New Orleans and our first night there, we'll have a private Galactic show at the famed venue Tipitina's. A few of us were able to catch their show at Tipitina's while at JazzFest and all we can say is, get ready for a great time. Tedeschi Trucks; Fireside Live plays onboard later that first evening, which will give us an incredible first day in New Orleans.
While on the ship, you'll be immersed in all the things you love about the Big Easy.
Besides all the incredible music, your cabin purchase includes exciting activities onboard such as NOLA cooking demonstrations with Chef Kevin Belton, artist interviews about their careers and recording projects, cocktail parties and second lines. There will be artist and historian discussions about Orleans culture such as The History of Jazz and Brass bands, Mardi Gras and the Mardi Gras Indians and Traditions. You can expect jam sessions and curated multi-artist performances. Plus, you won't want to miss the Gospel show that will be a "big tent" event with participation from many incredible artists.
On top of these onboard events, guests will have the opportunity to add exclusive shore excursions* in New Orleans to their reservations. We're working with Holland America Line to curate excursions that will fully immerse you in the culture of these remarkable cities, including a French Quarter Jazz Brunch, Louisiana Swamp Tour, French Quarter Bar Walk, a Preservation Hall show and much more. Of course, guests may choose to wander leisurely on their own and just enjoy the architecture, sights, and food of the Crescent City. *Note, additional charges apply to shore excursions.
We have so much fun in store for you all, and look forward to meeting you onboard come November!
- Mike Jason, Executive Producer