Over 70% Sold - Don't Miss the Boat!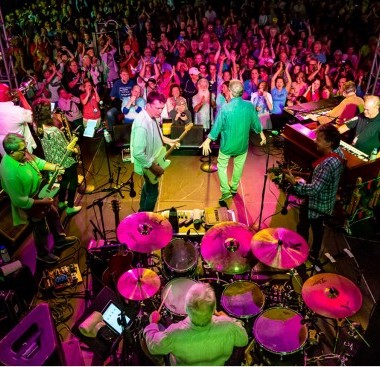 Hurry, just over 100 days until this NOLA festival at sea departs - book your Big Easy cabin while availability lasts!
You won't want to miss this trip of a life time as our inaugural, New Orleans-inspired ship sails the ocean blue in luxury. Enjoy 75+ live performances and an exclusive Galactic performance featuring Anjelika "Jelly" Joseph at famed club Tipitina's in New Orleans.
Hungry for something authentic? World-class Chef Kevin Belton has something specially curated for Big Easy cruisers! Chef Kevin specializes in the cuisine of New Orleans and will be coming aboard in November to serve our guests authentic NOLA dishes. Plus, see how he whips up mouth-watering masterpieces by attending his cooking demonstrations onboard!
Cheers - we're excited to see you aboard this November!
Book Now, Pay Later
Reminder - we offer flexible payment plans! With Uplift, you can make thoughtful purchases now and pay over time in bite-sized installments. Enjoy curated payment plans that keep your budget and travel plans on track. Spread the cost of your cabin over fixed monthly payments and experience the inaugural NOLA festival at sea with a smarter way to pay!
Book your cabin NOW to secure all the shows, pool parties, theme nights, and so much more!